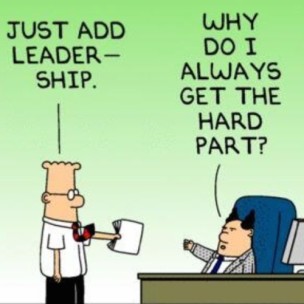 Welcome to Blue Note Ventures, and thanks for checking out the new blog. In my opinion (and probably yours too), this world has plenty of blogs written by very smart VCs, covering just about every angle of the industry.
My sincere hope is that this blog will be different.
This is not a blog about me – or even about Blue Note Ventures. Although I will occasionally use it to pass along news from the portfolio, it is primarily a forum for the community. A forum to discuss any and all things related to leadership.
The bottom line is that everyone can connect to the topic of leadership, because we are all leaders in some way, shape or form. Whether we are leading a Fortune 500 company, a start-up with three employees, or a growing family, many of the opportunities and challenges are the same.
As I was formulating my idea for this fund and refining my own thoughts on leadership, I had conversations with a lot of different people in the start-up ecosystem. As I did, I was constantly amazed and encouraged by the stories that were shared. They included everything from humorous anecdotes to academic observations — from mind-blowing successes to heart wrenching failures.
I have asked many of these people to contribute to this blog, and to help start the conversation. In the coming weeks and months, they will be sharing some of the stories that inspired me, inspired this fund, and I hope, will inspire you.
I would encourage you to join the conversation. If you have a comment, fire away. If you have story to share, let me know.
There is only one rule here on the Blue Note Blog: Be authentic.
Thanks, and I hope you enjoy.