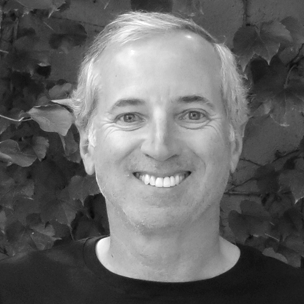 No one cares what you say until they know who you are.
In Malcolm Gladwell's book Blink, he describes a process called the 'thin slice'. This is a reference to something we all do, sometimes without even knowing we do it. We take a 'thin slice', a quick check, of something presented to us and the person presenting it, and, paraphrasing Gladwell in my own words, we ask the following question – does it feel right? Said another way, in the words that for me define authenticity – is this person telling me something they believe, or something they want me to believe?
If it feels right, and authentic, I'm willing to lean in and listen. If not, and it feels like I'm being pitched by someone or something contrived for my benefit, then I'm leaning back. If this is the case, it's unlikely I will hear, let alone remember, the substance of what is being offered – no matter how compelling it might otherwise be.
While this is subtle, it is in my experience very powerful. The notion of authenticity is at the center of a formula which, I believe, makes up good leadership. Here's what I think, in four steps:
1. Self awareness – In order to show up as who we are, we need to know who we really are. Sounds simple. But the real answer, the one below the often automatic reply to the question, is a little harder to come by. Getting to an answer usually requires some reflection on one simple question – who am I? This reflection can come in the form of prayer, meditation, solitary silence, or even through conversation with a good friend or partner. It is best approached in whatever way feels right to you.
2. Authenticity – Be who you are, not who you want people to think you are, or who you wish you were. People know anyway. To show up this way often takes a considerable amount of courage, and an ability to let go of outcomes. When we put ourselves out there, and become vulnerable and exposed to the judgments of others, it isn't easy. But I think of it like the high school dance – nobody wants to be the first to dance, but everybody wants to dance. Once you lead, others will follow, and it gets easier with each dance.
3. Trust – On top of a firm foundation of an authentic invitation, others can more willingly return the trust of the leader who has made him/her self available. It does not happen automatically, and not everyone will do so – but some will, and others will follow. This climate of trust is the return to the leader for sharing who they are, as others share in return. Now we can get to the work of our mission – as trusted partners how can we rely on each other to realize our specific goals for this project/company/time/life together?
4. Inspiration – This is where the magic happens. You know how it feels when you're working on something that really excites you? You work all day and half the night, grab some sleep, and then do it all again. You can't wait to get back into it with the team, more energized than the day before. We call this generative energy – creating more energy than we consume – and in some way, I think we've all had this experience in our lives. Inspiration, based on trust in an authentic relationship, is the key ingredient for this outcome to be possible. Therefore, to inspire, and be inspired by others, is the responsibility of great leaders. When this occurs, I believe that it makes otherwise impossible things possible.
So, as is often the case, this is a simplistic way to describe something that is, in practice, not so easy. But intention is a powerful thing. If we can carry the authentic intention with us, and lean into relationships with an explicit practice, I believe we are well on our way. And the good news is that everyone wants to dance, and being the first to offer is the best way I know of to fill up the dance floor.