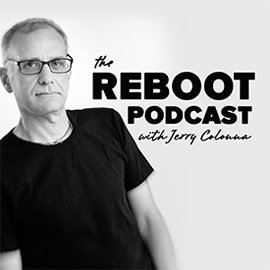 By Chris Marks
Everyone struggles with being authentic. It comes with the territory — not only when you are part of a start-up, but when you are part of the human race. The world of venture capital is no exception.
Recently, I had the honor of discussing this topic with my good friend Jerry Colonna of Reboot.io and Bryce Roberts of OATV and Indie.vc. It was a fun and engaging conversation.
If you are an entrepreneur in search of coaching, community, or simply looking for inspiration from other founders, then I would strongly recommend you take a closer look at Reboot's offerings. They are transforming companies and transforming lives.
I hope you enjoy the podcast.
[soundcloud url="https://api.soundcloud.com/tracks/245482825″ params="color=ff5500″ width="100%" height="166″ iframe="true" /]