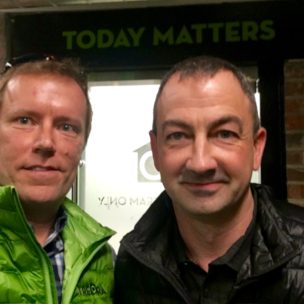 by Chris Marks
When I partner with entrepreneurs who are raising venture capital for the first time, I know that I am going to have to help them adjust to a new, and often difficult, environment. Every entrepreneur is optimistic — it comes with the territory — but the fundraising process can be long and disheartening for even the most confident CEOs.
I have found that there are two keys for any entrepreneur raising capital: balance and persistence. Survival often requires both. They must stay focused on the underlying business, manage often dwindling resources, keep the team motivated, process the endless feedback, and more than anything, just keep believing.
Joshua Hunt, the founder and CEO of Trelora, recently went through this process for the first time. As it dragged on well beyond the initial target date, he demonstrated both traits in spades. As a result, he came out the other end with a company that is stronger and more focused than ever, and a group of new partners truly committed to the business.
I recently asked Joshua what he took away from the process. As usual, the conversation took on a life of its own. Here's Joshua — no holds barred (and bordering on NSFW).